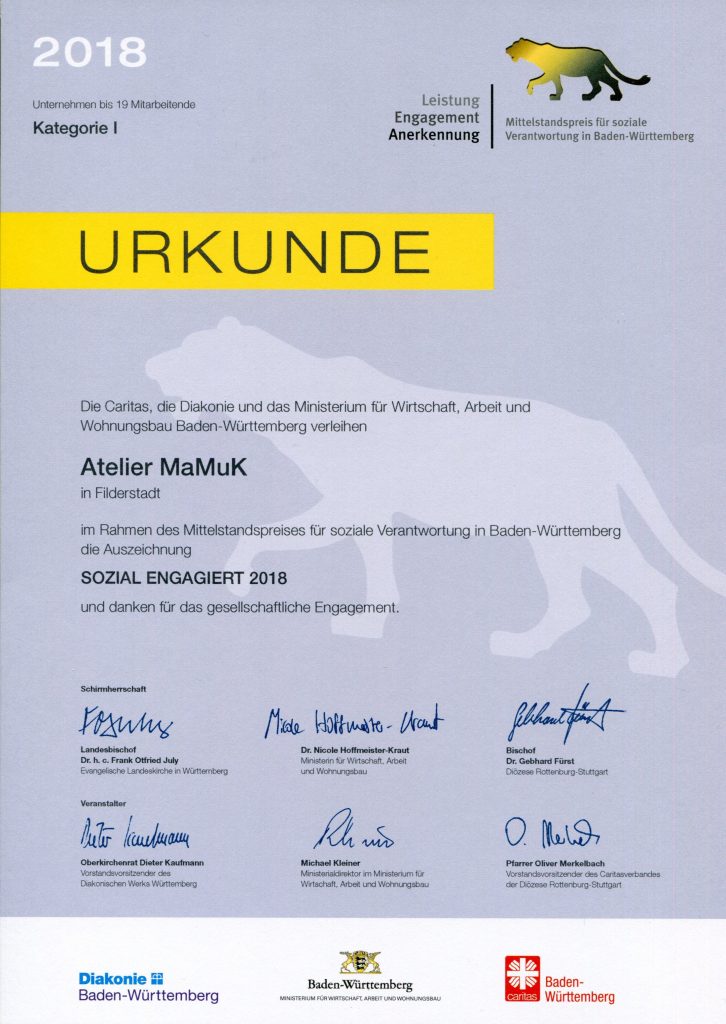 THE STUDIO
My artist`s name is MaMuK, Marion Musch Künstlerin, which derives from my proper name and the German word for artist (Künstlerin).
The atelier MaMuK comprises an art workshop, my own studio, and a smaller art room for courses with children, adults, and art therapy.
There are manifold opportunities, e.g. a showcase window in the workshop to present my and my student`s artistic works in regularly temporary exhibits, the "stairway gallery" with changing exhibitions, and the studio`s front yard, which will be opened as outdoor gallery for specific events like the open house day or during the summer holyday program.
Timeline:
1994-1998 First own living studio in the Hundertwasser-house, Plochingen
Free artistic activities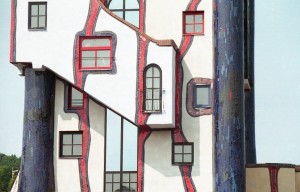 ---
1998 Relocation to Erdmannhausen and set up a studio atelier in the family home
Color design of the Row House (6 houses) at Erdmannhausen
2000 (Easter Monday) Opening of the studio under the name of painting studio with an open day
Offers: "free-space" (art course for teens and adults), children's studio and art therapy
Free artistic activities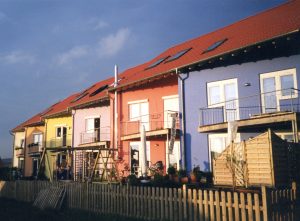 ---
2010 Relocation to Filderstadt and renovation of the new studio rooms Press »
2011 Festive musical opening of the Atelier MaMuK studio with an open day
Offers: Social group work, adult courses », summer courses », children's studio » and art therapy »
Free artistic activities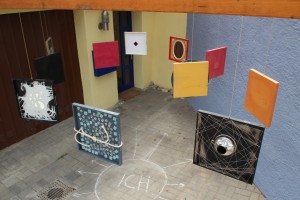 2015 Anniversary Year: 20 years of freelance work (counting from the end of the studies in art studies),
21 years studio anniversary.