SWR4  (14.01.2014)
Neu Dalet HD (27.02.2014)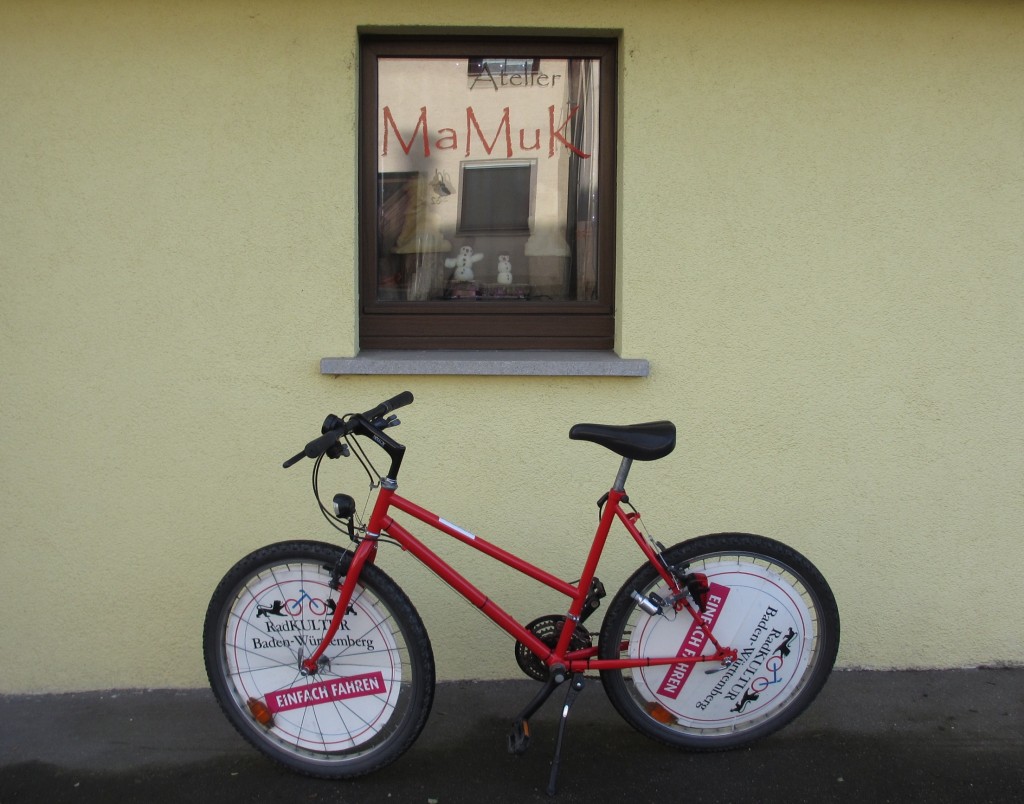 "Bike Sharing" Public campaign, 2013: Reginal competition "Just Move – advertise cycling"
The idea:
Free Bike usage (Bike Sharing) with internet tracking.
A preferably brightly colored bicycle, maybe pink and equipped with a shield, is placed in the public, free to use for everyone.
The shield is installed within the bike frame and includes a short note and a QR Code about that campaign. The bike is free to use within Filderstadt, and should be placed at conspicuous, clearly visible place after usage.
Whoever owns a smartphone may read out the QR code and publicly announce the location of the bike on a prepared homepage.
There may be times without a transmission of the bike`s location. When a user is not able to scan the QR code, the bike is temporarily immersed for the homepage viewer, until it appears somewhere -like Mister X.
As an example, one user might find the bike at the city train station Bernhausen and use it to cycle home to another district. That's where he leaves the bike at a clearly visible location in front of a house, and another person uses it for a ride to the post office etc.
That campaign should be made public in local media, to inform possible users to lookout for that bike.
Press:
(Stuttgarter Zeitung, 05.12.2013) »
(Stuttgarter Nachrichten, 25.02.2014) »